MAC administers Portfolios of troubled assets for Lenders. MAC acts as a fiduciary and can administer all aspects of Lease and Finance Portfolios, but it doesn't stop there. MAC also administers Real Estate based businesses including, hotels, restaurants, bars, and rental properties.
MAC's Administration Team takes the time to work with you to determine the reporting requirements needed and ensures that projections, results and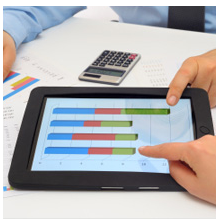 information in between is shared with the Financier on a timely basis. MAC has worked as a Court Appointed Agent to Receivers as well as Debtor in Possession and in various other roles as circumstances have required. We have handled tens of millions of dollars worth of assets at any given time and managed things as complicated as hourly payroll for over a hundred staff weekly.